Introduction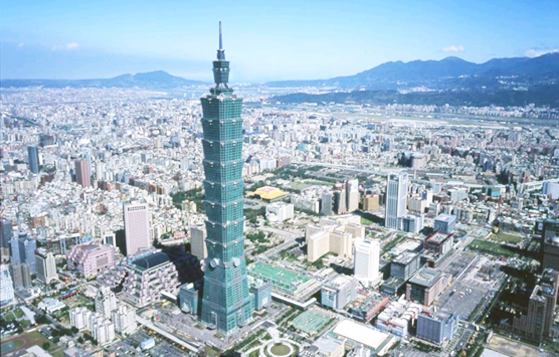 The Taiwan Stock Exchange established on February 9, 1962, was the only stock exchange in Taiwan. To encourage overseas Taiwanese and overseas famous enterprises listed, or to issue Taiwan Depository Receipts (TDR), to expand the securities market size but also the effectiveness of impeccable, the Taiwan stock market is more than half of e-technology stocks, has always been compelling. 

Taiwan Stock Exchange 
---
Taiwan Stock Exchange with the full name of the Taiwan Stock Exchange Corporation (TSEC) is referred to as the Taiwan Securities or Stock Exchange and is in charge of monitoring listed securities market in Taiwan. It is the only stock exchange in Taiwan. The Weighted Stock Index is compiled by the Taiwan Stock Exchange, Taiwan's most familiar stock index.


---
Important Notes for the Taiwan Stock Trading
1. Holds a Bright Smart Securities account, you can trade Taiwan stocks
2. In addition to general brokerage commission, the Taiwan stock market has custody fees, transaction levy, transaction tax and other corporate actions, charges, Please refer to the fee schedule of the Global Securities
3. The trading hours are of 09:00 -13:30, odd lot trading hours are of 13:40- 14:30 (sell odd lot only)
4. Taiwan stock market starts orders at 08:30
5. Each lot is of 1,000 shares, below 1,000 shares are regarded as the odd lot
6. Hong Kong dollars are the settlement currency for Taiwan stocks
7. Trading settlement onT+2
8. Taiwan stock cannot betraded on the same day, for example: if you purchase shares on T day to buy shares, the fastest day for sale will be onT+1
9. Short selling Taiwan stocks is strictly prohibited
10. A 7% of price increase or decrease threshold based on the closing prices on the previous day
11. No escrow services for any stock in Taiwan stock market
12. No margin trading for the Taiwan stock market
13. The Company does not accept any form of NT escrow


---
Taiwan Stock Exchange
Taiwan stock list and the number
Reporting site of the basic market conditions (Instant quote reference)
Five-speed market → Five-speed market reveals

Taiwanese stock market listed company ex-dividend announcement
Refer to the Taiwan Stock Exchange → market announcement → Ex-dividend → Notice table
Telephone: (852) 3890 0638