Introduction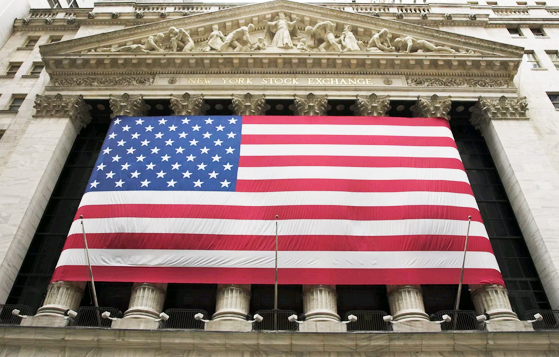 Stock market in the United States of America (U.S.) is the largest stock market in the world with the greatest market capitalization of listed companies and the highest trading volume, comprising several exchanges among which there are a total of as many as 5,000 companies listed on NYSE Euronext and Nasdaq Stock Market. According to the data from World Federation of Exchanges, in December 2011 the total market capitalization of New York Stock Exchange and Nasdaq exceeded US$14 trillion. All companies listed in the U.S. are required to publish quarterly results, and to disclose important information in compliance with regulatory requirements under strict market supervision. All these make the U.S. stock market ideal to invest in.
---
The U.S. Stock Exchange
NYSE Euronext (Code: NYX)
Formerly called NYSE Group and Euronext NV before their merger in late March 2007, it is listed simultaneously in the above two exchanges on April 4 2007. Its subsequent acquisition with the American Stock Exchange (AMEX) made NYSE Euronext the largest stock exchange in the world in 2008. As of December 2011, there are approximately 2,300 companies listed in the New York Stock Exchange with market capitalization of over US$11 trillion.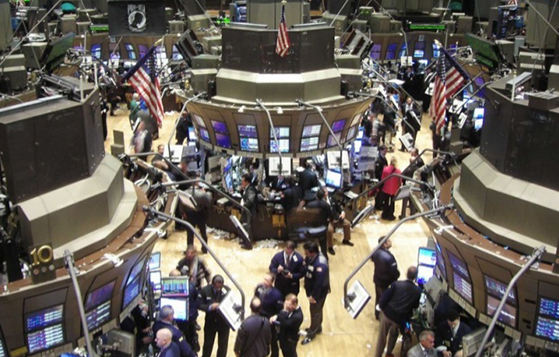 Nasdaq Stock Market 
Nasdaq is the abbreviation of National Association of Securities Dealers in Automated Quotations system established in 1971. It is the first electronic stock market, and its size is the second largest only next to the NYSE Euronext. The majority of companies listed in Nasdaq are mainly high-tech businesses such as Intel, Microsoft, Apple, and so forth. The exchange became the NASDAQ OMX Group after the merger with Nordic exchange group OMX stock exchange in 2007.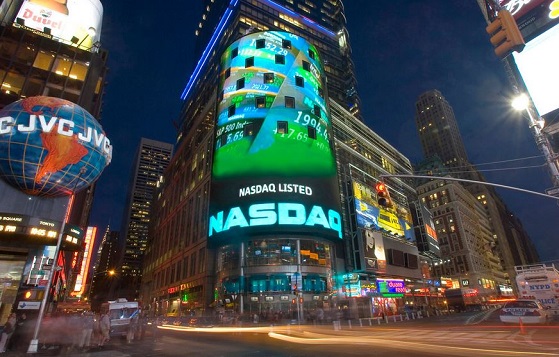 American Stock Exchange (the NYSE AMEX Equities) 
Acquired by the New York Stock Exchange in October 2008 with more than 500 companies listed today, American Stock Exchange shares essentially the same trading place and trading methods as that of NYSE Euronext, yet most of the listed companies here are small to medium sized enterprises for which the share price is therefore lower, the trading volume is smaller and the market liquidity is lower.
---
Why investing in the U.S. stocks
The U.S. sets the global economic benchmark
The U.S. is the largest economies in the world with its world-leading Gross Domestic Product per capita of over US$40,000, widely regarded as one of the richest and most developed countries in the world. Its influence to every main financial market in the world is prominent.
More Investment options
Most of the Fortune 500 enterprises, such as Coca-Cola (KO), Exxon Mobil Corp. (XOM), Wal-Mart (WMT)…etc., are listed in the U.S. markets. Investors with an optimistic view to the prospects of blue-chips companies can choose to invest in the U.S. stocks.

Lower capital barriers of entry
The U.S. market are privileged with trading freedom of its stock market as well as diverse selections of financial products to choose from. Moreover, the U.S. stocks do not have limitations on its price fluctuations, providing greater rooms for short-term trading operations. Furthermore, that there is no minimum share trading quantity for each U.S.stock trade, thus the capital barriers of entry are low since trading just one unit of the U.S. stock can also be accepted.
---
Important Notes for the U.S. Stock Trading
1. Existing securities margin account holders are required to fill in the W8-BEN form to us in order to activate the U.S. stock trading service.
2. Apart from stock brokerage fees, ADR custodian fees and dividend taxes would also be payable for the U.S. stock trading. For details please refer to "Fee Table for Global Securities".
3. Summer (Winter) trading time – Hong Kong Time 21:30(22:30) – 04:00(05:00)
4. Orders of the U.S. stock orders can be placed starting from Hong Kong Time 16:00 (Summer) / 17:00(Winter)
5. There is no minimum share trading quantity for U.S. stocks trading, that means the minimum trading quantity of U.S. stock is one unit of share.
6. The settlement currency for U.S. stock trades is US Dollars (USD).
7. The U.S. stocks are settled on Day T+2
8. Margin financing service is available for the U.S. stock trading.

Account debit interest: Interest rate for margin account is 4.78%p.a., and the interest rate for Cash account is 10.875% p.a.. All interests are denominated in USD.

Please visit our website for the table list of the U.S. stock margin ratios – [Securities] [U.S. stock margin financing ratio table]
9. No physical stock deposit or withdrawal service available.
10. Short-selling service of the U.S. stocks is not available.
---
Related Link
NYSE Euronext 
NASDAQ Stock Market
Bloomberg 
Yahoo 
Stock Dividends Information Enquiry 
Stock Split Information Enquiry 
---
Global Products Hotline 
Telephone: (852) 3890 0638